Chicago – November 26, 2017
Marketing is tough. Business development is difficult. Customer acquisition is an uphill battle. Add to this the fact that you are a small business and you have to navigate through the myriad nuances of digital marketing.
With the continuous growth of technology, business owners can not afford to sit on their hands and expect sales to grow. Fortunately for business owners, there is a tool that can be utilized quite inexpensively and that has proven results. SEO refers to the  practice of developing your online presence (Website and Google Business listing for example) to ensure you are visible in the search results found by search engines such as Google, Bing, and others. These search engines have primary search results, where web sites and other content such as documents, videos or local business listings are publicized and ranked based on what the search engine considers most relevant to users.
SEO as a Customer Acquisition Tool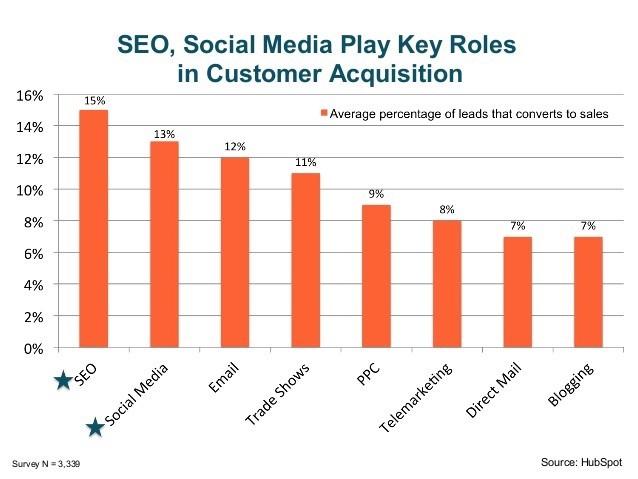 As shown in the graph above from HubSpot, SEO out-performs all other customer acquisition strategies.
If you run anything from a hotel to a construction company to a restaurant, you should be using SEO to make your business more successful.  Having an up-to-date, and well-designed website show casing original content that is both appealing to your target market and credible (Testimonials, Reviews, Case Studies) is the perfect place to start when dabbling in SEO. By having just these few basic optimizing points, your small business is going to be attracting more than just a potential customer – an ideal potential customer leading to a sale.
The importance of SEO lays firmly behind its proven track record.
· 80% of consumers will not look past the first page listed on any search engine
· 90% of people perform some type of online research before making any large purchase.
· 75% of traffic goes to top 5 positions.
· 80-90% of customers check online reviews prior to making a purchase.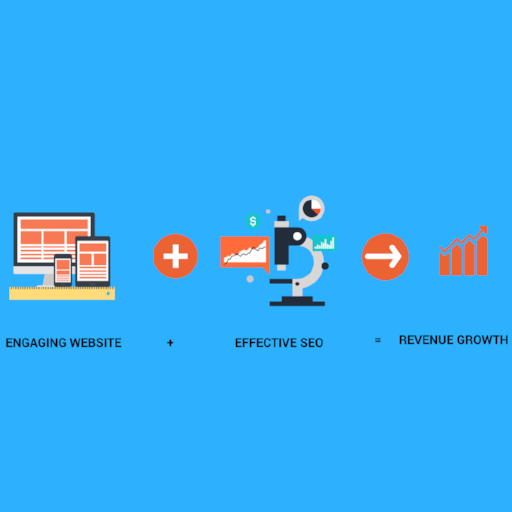 Don't be left behind
For a small business in today's world, it is vital to have an SEO strategy. In order to achieve the top listings in search engine results, your online presence must be optimized. Being able to have your website show up within the first five listings when a customer searches, for example, "Motel in Chicago" is going to play a key role in acquiring those customers. Even if your small business is in a development phase and a website hasn't been created, SEO can still drastically change the traffic driven towards your business. By simply having your business address and number in an online directory or Google My Business, while working in parallel with a well thought out SEO plan, a larger amount of your targeted customers will be reached, leading to increased sales.
How can Cago help you with SEO?
Here at Cago, we specialize in assisting small businesses grow the right way, the first time. By working with you closely in all forms of digital marketing, a brighter future for your small business is just around the corner. Give us a call today so we can discuss how to incorporate Cago's SEO service offering in your business !