Chicago – June 1, 2015
Why do we need to share our location? Are we engaged in some twisted game of hide and seek or are we living in a world full of mazes an demons where we might lose ourselves any moment? I grew up in a time where we played in the fields till the cows came home – my parents would have been worried only if I was not home at dinner time. Those were the days of rotary phones and black and white television … Did I tell you- I am not old?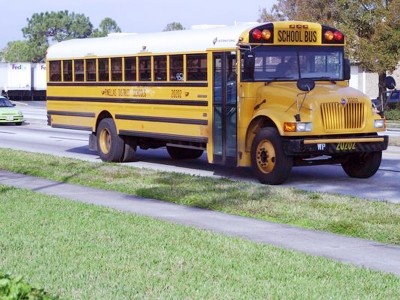 I never considered myself an overprotective parent till one day, my daughter did not come back home at her usual time from school. Minutes went by and my anxiety starting forming a knot in my stomach. I called the school office to be told that all the buses left school at usual time and they did not have any more information. Timing was crucial – I did not want this situation to turn into a national amber alert. I finally got a hold of someone at the bus company who raised an alarm after hearing from me. Any attempt to contact the bus driver ended up in no response. Now I had more people worried. As I reached for my phone to call the police, I saw the bus pulling up – an hour late. What a relief! Later I was notified that the delay and lack of responsiveness was a result of some poor choices made by some irresponsible people.
I am thankful that my child is safe. However, that one hour felt like a century and made me wish only if I could locate my daughter or the bus.
In an event when you cannot talk on the phone, but would still care to let your loved ones know where are you – location services come in handy. I am part of her 'trusted list' on her CagoMama app now and she lets me know her location in a timely manner.
I have to admit though – a lot of us are skeptical about 'location services' – is it the same as 'tracking services'. I don't want to be wearing an invisible chip under my skin so my owners can 'track' me. A location service designed with consumers' privacy in mind allows you to locate someone only if they have allowed you to do so by adding you to their trusted list.
The times have obviously changed – thankfully there is technology to help us make more happy memories!